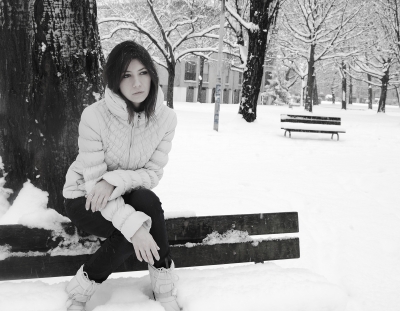 This is a guest post from Dr. Jennifer Wider.
**********
Winterize Your Mind And Body
During the winter months, certain health issues may arise that women should have on their radar. From mental health issues like stress, depression and seasonal affective disorder (SAD), to physical concerns like skin care, the winter can certainly pack an extra punch.
Depression peaks during the holiday season, affecting more than 17 million Americans, according to the National Mental Health Association. On average, women are more vulnerable to stress-related illnesses like depression and anxiety than men. One study, conducted by Pacific Health Laboratories, revealed that 44 percent of American women report feeling sad through the holidays compared to 34 percent of American men.
"Depression of any kind is more common in females than males," explains Greg Murray, M.D., lecturer and clinical psychologist at Swinburne University of Technology in Australia. "A pattern of elevated depression in the winter months is more marked in women than in men."
There are a host of different reasons why women may be more susceptible to stress during the winter than men. Women tend to be the primary caretakers of the family and often take on the extra burden of the holidays with gift buying, entertaining, and coordinating visits with extended family. For working women, the added responsibilities can be difficult to balance, especially if they are already balancing a family, job, childcare and eldercare duties.
In addition to clinical depression, seasonal affective disorder (SAD) — or "winter depression" — affects women more often than men. SAD is a type of depression that usually occurs in the late fall through early spring. The specific cause remains unknown, but many studies point to a disruption in a person's internal clock due to reduced levels of sunlight.
Symptoms of SAD include depressed mood, lethargy, apathy, changes in sleep or appetite, social withdrawal and difficulty concentrating. According to the Mayo Clinic, women are diagnosed more frequently than men, yet men tend to have more severe symptoms.
Treatment for SAD is similar to regular depression and can include psychotherapy, medication, and other therapies. Light therapy has been proven effective and involves sitting a few feet away from a specialized light box. The light is supposed to imitate outdoor light and some studies have shown that it actually sparks a change in the brain chemicals that regulate a person's mood.
The winter months can also wreak havoc on a person's skin. With the outside cold air and dry indoor heat, many people complain of dry, cracked and flaking skin. Remember these few tips to prevent dry skin during the winter:
• Hydrate. Some women forget to drink the recommended eight glasses of water a day because the temperature has dropped, but hydration is just as important in the winter and will help keep the much needed moisture in your skin.
• Exfoliate. Some skin care experts recommend removing the dead skin cells to keep the skin smoother and less dry.
• Moisturize. Using a moisturizer during the winter months can help your skin stay soft and less itchy. For people with sensitive skin, hypo-allergenic products are recommended.
• Don't forget the sunscreen. Even though it's wintertime, sun protection is just as important, especially on the face and hands.
REFERENCES:
Alexander JL, Dennerstein L, et al. "Women, anxiety and mood : A review of nomenclature, comorbidity and epidmiology." Expert Rev Neurother. 2007. Nov;7(11 Suppl):S45-58.
Privitera MR, Moynihan J, Tang W, Khan A. "Light therapy for seasonal affective disorder in a clinical office setting." J Psychiatr Pract. 2010 Nov;16(6):387-93.
**********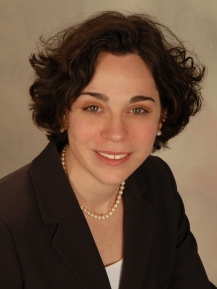 Jennifer Wider, M.D., is a medical advisor for the Society for Women's Health Research (SWHR), a national non-profit organization based in Washington D.C., widely recognized as the thought leader in research on sex differences and dedicated to improving women's health through advocacy, education, and research.
Dr. Wider is a graduate of Princeton University and received her medical degree in 1999 from the Mount Sinai School of Medicine in New York City. She is frequently published in newspapers, magazines, and websites and has been a guest on the Today Show, CBS News, Fox News, Good Day New York, and a variety of cable channels. Dr. Wider hosts "Paging Dr. Wider," a weekly segment on Sirius satellite radio for the Cosmopolitan magazine channel.
Dr. Wider is a past managing editor of the health channel at iVillage.com. She writes a monthly news service article for SWHR and is the author of the consumer health booklet "Just the Facts: What Women Need to Know about Sex Differences in Health" and the book "The Doctor's Complete College Girls' Health Guide: From Sex to Drugs to the Freshman Fifteen."
Disclosures: None