This is a guest post from Dr. Mary Lynn McPherson.
**********
Rescuing Patients On Darvon Or Darvocet With Zero Tolerance For Pain
On November 19, 2010 the Food and Drug Administration (FDA) called for a halt in the use of the popular opioid pain relievers Darvocet and Darvon. These products contain the opioid propoxyphene, and it has been used to treat mild to moderate pain for over 50 years. However, concerns have long been raised about the effectiveness of this drug, and the risk of death (accidental and suicide). Darvon and Darvocet were banned in Britain in 2005, followed by the European Union in 2009. Over the past 30 years, the FDA has received numerous petitions to take these drugs off the U.S. market.
Research has shown that Darvon and Darvocet are no more effective for treating moderate pain than over the counter drugs like acetaminophen, aspirin or ibuprofen. Unfortunately, Darvon and Darvocet cause a lot more side effects such as dizziness, drowsiness, nausea and vomiting, hallucinations and constipation (all pretty typical of opioids used to treat pain). But, the side effects don't stop there. The data is in, and it's not a pretty picture. A recent study requested by the FDA showed that when used at the recommended doses, Darvon and Darvocet cause significant changes in the electrical activity of the heart, which can lead to a fatal irregularity in your heartbeat, even after only short-term use.
Among those advocating for the removal of these drugs from the market were pharmacists. The American Society of Health-System Pharmacists approved a policy in 2007 advocating for the withdrawal of Darvon and Darvocet from the U.S. market, and recently testified at the FDA Advisory Committee to this effect. As an often overlooked member of the medical team, pharmacists have a vital role to play in providing safe and effective treatments. We serve as the last line of defense against improper or unwise prescribing of drugs — especially those for pain. We are drug experts, and we can help patients and doctors switch from Darvon or Darvocet to safer and more effective treatments.
And while the use of these drugs has been decreasing in recent years, they were dispensed to almost 10 million Americans in 2009. That's 10 million Americans who can turn to their pharmacists for expert advice now.
Pharmacists are trained to prevent, detect and resolve drug-related problems (including "inappropriate drug selection" such as the use of Darvon or Darvocet). By learning more about your pain history and your medical history, a pharmacist can help you and your doctor determine the best pain reliever for you. For example, for many people a nonprescription medication such as acetaminophen (drugs include Tylenol) or ibuprofen (Motrin) may be sufficient. They can also tell you that for patients with various conditions like liver disease, stomach ulcers or heart failure, one of these options is better than the other. For patients with moderate pain, pharmacists can help to come up with safer alternatives. Importantly, you cannot just stop a medication like Darvon or Darvocet cold turkey — your pharmacist can recommend an appropriate dosage schedule to prevent drug withdrawal symptoms.
Pharmacists are repeatedly voted as one of the most trusted professionals in the U.S. The withdrawal of Darvon and Darvocet from the market is an excellent example of taking advantage of this trusting relationship. As a pharmacist, when I work with a doctor and patient to switch from a potentially dangerous medication to a safer and more effective medication, it's a good day! Pharmacists are the healthcare professional patients encounter most often, and they are drug experts. All patients can answer the question: "Who is your doctor?" We need to get to the next level where all patients can ALSO answer the question: "Who is your pharmacist?"
**********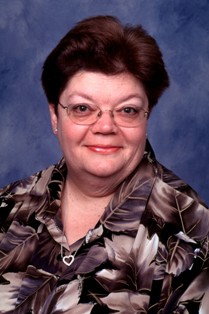 Mary Lynn McPherson, PharmD, BCPS, CPE is a Professor and Vice Chair in the Department of Pharmacy Practice and Science at the University of Maryland School of Pharmacy in Baltimore, Maryland. Dr. McPherson works in both hospice and primary care, serving as the Director of Pharmacotherapy Services at the UniversityCare at Waxter Center in Baltimore. She is President of the American Society of Pain Educators and is a fellow of the American Society of Health-Systems Pharmacists and the American Pharmacists Association. She teaches and publishes extensively on pain management and palliative care. Dr. McPherson is also a 2010-2011 fellow with the Mayday Pain & Society Fellowship supported by The Mayday Fund, a New York-based private foundation dedicated to alleviating human physical pain.
Disclosures: None