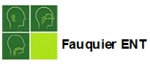 For real… at least in mice, but has potential for human application if the promise holds out!
MIT researchers have developed a radical new approach to eradicating viral infections no matter what the virus may be… common cold, HIV, Ebola, polio, dengue fever, etc.
The usual anti-viral antibiotics in use today target the viral replication process which unfortunately often fails with time as the virus adapts and develops resistance to the medication.
The new medication dubbed "DRACO" (Double-stranded RNA Activated Caspase Oligomerizers) approaches viral infections using a totally different approach. Read more »
*This blog post was originally published at Fauquier ENT Blog*