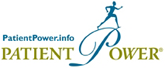 There are big companies like Quintiles that run clinical trials around the world. There are local clinics that specialize in clinical trials and make a lot of money at it. There are, of course, pharmaceutical companies and device manufacturers who depend upon the results to gain marketing approval for new products. People in all those groups know a lot about trials.
But the perspective that counts is the view from you and me – patients. Most of us do not enroll in clinical trials. We don't want to get too up close and personal with anything "experimental." And often our doctors never tell us about available trials anyway since it can be a lot of paperwork for them. Given that most people don't enroll in trials and new science is delayed because of it and also because most people in trials are not journalists, I thought I'd put hunt and peck to the computer keyboard and speak out about trials. I am especially motivated because I have participated twice. The first one, a leukemia trial in 2000, I believe, saved my life. And I enrolled in a second one, studying a new drug for clots in the legs (deep vein thrombosis or DVT) just a week and a half ago.
I enrolled in the DVT trial because 1) the first one worked for me and 2) I crow all the time about how patients should always consider being in a trial as a treatment option. I had to put up or shut up. So I signed on the dotted line.
This particular trial, Read more »
*This blog post was originally published at Andrew's Blog*