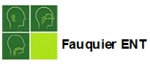 It is a big bummer to be an asthmatic. Not only is breathing a problem, but even the treatment for asthma can cause problems.
Take for example steroid inhalers like advair, symbicort, fluticasone, etc.
All asthma patients know to rinse their mouth out after inhaler use due to risk of oral thrush, but what about from the back of the mouth down to the vocal cords??? This nether region can't be gargled very easily. One can swallow water to rinse this area out, but the vocal cord region would still not be addressed (otherwise aspiration would occur).
And that leads to potential vocal problems… like fungal laryngitis (or thrush of the voicebox). Here's a picture of what that looks like. To compare, normal is shown in the smaller picture.
Note the white patches indicative of fungal growth. This fungal infection can lead to symptoms of a mild (if any) sore throat, but most patients complain of hoarseness as their only symptom. Read more »
*This blog post was originally published at Fauquier ENT Blog*