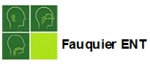 USA Today published a pretty accurate article regarding the rise of certain head and neck cancers with the increased popularity of oral sex and number of sexual partners.
The factor that creates this link is the human papillomavirus (HPV) which is associated with tonsil and tongue cancer. Alcohol and tobacco use is more highly linked with such oral cancers, but HPV does appear to be an independent risk factor.
A 2007 study in the New England Journal of Medicine found that younger people with head and neck cancers who tested positive for oral HPV infection were more likely to have had multiple vaginal and oral sex partners in their lifetime. Having six or more oral sex partners over a lifetime was associated with a 3.4 times higher risk for oropharyngeal cancer — cancers of the base of the tongue, back of the throat, or tonsils. Having 26 or more vaginal-sex partners tripled the risk. The association continued to increase as the number of partners in either category increased.
Of greater concern is that "French" kissing may also potentially be a mode of transmission.
The good news (if you're a young non-smoker diagnosed with HPV-positive tumors) is that about 85 percent of non-smoking people with HPV-positive tumors survive. That number drops to 45 or 50 percent in people who smoke and are HPV-negative. Read more »
*This blog post was originally published at Fauquier ENT Blog*