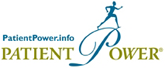 What? Just what am I talking about? Give me a minute.
More and more people are telling me too often they are encountering doctors who 1) don't look them in the eye 2) don't listen to them 3) don't touch them or get anywhere near them and 4) stay focused on their a) computer b) smartphone or c) iPad.
More of us are saying we are "mad as hell and are not going to take it anymore" just like the character in the movie "Network" years ago. We find another doctor.

I am happy to report that an increasing number of the gray haired doctors who run medical schools are agreeing with us. Doctors need to be better communicators. They need to celebrate human contact rather than devote themselves to only technology and leading edge science. The professors also want tomorrow's doctors to know how to work as part of a team. That's the core of multi-disciplinary care that we talk about all the time these days. It's smart minds working together for you and me – and to avoid medical errors – which, by the way are estimated to kill 98,000 U.S. patients a year. The idea is Read more »
*This blog post was originally published at Andrew's Blog*