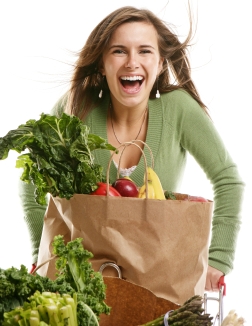 Raise your hand if you want to eat healthy.
Healthy eating isn't just good for cinching your waistline — it's great for overall health.
From glowing skin, to heart health, to maintaining healthy teeth and bones; eating foods packed with certain nutrients can also protect your immune system and fight infections.  It can boost your libido and decrease that lousy (LDL) cholesterol and boost your good (HDL) cholesterol.
Healthy eating shouldn't be a struggle. It's easy to get sucked into the marketing trap when you're food shopping and you encounter all those in-store specials. Sometimes, those specials are just bad for your health. Read more »
*This blog post was originally published at Health in 30*