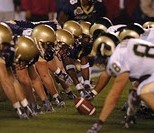 Whistleblower readers know of my criticisms of the electronic medical record (EMR) juggernaut that is oozing over the medical landscape. Ultimately, this technology will make medical care better and easier to practice. All systems will be integrated, so that a physician will have instant access to his patients' medical data from other physicians' offices, emergency rooms and hospitals.
In addition, data input in the physician's office will use reliable voice activated technology, so that some antiquated physician behaviors, such as eye contact, can still occur. Clearly, EMR is in transition. I place it on the 40 yard line, a long way from a touch down or field goal position.
A colleague related a distressing meeting he had at the community hospital he works at. This hospital, like nearly every hospital in Cleveland, is owned by one of the two towering medical behemoths. I'm not a businessman, but I have learned that when something owns you, it's generally better for the owner than the ownee. This meeting was about the hospital's upcoming EMR policy. Sometimes, these hospital meetings are ostensibly to seek physician input, but the true purpose is to inform the medical staff about decisions that have already been made.
In the coming months, this hospital will adopt a computerized ordering system for all patients. In theory, this would be a welcome advance. It would create a digital and permanent record of all physician orders that could be accessed by all medical personnel involved in the patients' care. It would solve the perennial problem of inscrutable physician handwriting, including mine. Read more »
*This blog post was originally published at MD Whistleblower*