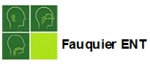 Glue ear is the layman's term for thick mucoid effusion of the middle ear, usually due to chronic ear infections.
The fluid itself is like maple syrup and usually treated with ear tube placement followed by suctioning as much of the fluid out as possible. However, given there is always some residual present, antibiotic ear drops with steroids is often prescribed.
Unfortunately, these patients are at higher risk of requiring repeated sets of tubes after the body spits them out.
Why? Read more »
*This blog post was originally published at Fauquier ENT Blog*