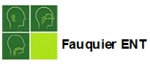 Many people are already aware of nebulizer treatments to help with breathing during asthma attacks and other pulmonary conditions.
What many people may not be aware of is that such nebulizer treatments can also potentially be used for chronic sinus infections. One of the best known companies offering such treatment is Sinus Dynamics.
Using one of several different nebulizers, compounded liquid medications (antibiotics and/or steroids) selected by the physician are nebulized/atomized which the patient then breathes into the nasal passages. The small size of the particles allow medication to theoretically move through the tiniest of sinus openings directly onto the infected tissue. Treatments are quick generally lasting 3 – 5 minutes (depending on medication and device). Here's a video demonstrating how it is used.
Sinus Dynamics™ specifically is contracted by over 14,000 insurance companies across the nation, which means that most patients are able to receive their treatment for little to no cost out of pocket.
Most ENT doctors are already familiar with this product.
Personally, I prescribe Read more »
*This blog post was originally published at Fauquier ENT Blog*