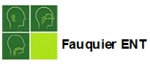 So how would one go about figuring out the best medication for dizziness due to motion-sickness leading to nausea and even vomiting?
Well, step 1… Put a bunch of people in a machine and figure out the necessary motions that will cause dizziness.
Step 2… Do the same thing, but this time, put people on different medications and figure out what works the best.
Sound crazy?
Well it has been done by the friendly folks at NASA. Read more »
*This blog post was originally published at Fauquier ENT Blog*