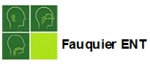 In one of the stranger research projects I've encountered in awhile, French scientists reported on why in the sport of discus throwing, athletes tend to feel more dizzy than those who hammer throw.
Whether discus or hammer throwing, both require spinning on part of the athlete before letting the discus/hammer go for long distances.
59% report dizziness with discus throwing, but none with hammer throwing. Why?
This occurred even among athletes who did both sports eliminating individual susceptibilities to dizziness.
Based on slow-motion video analysis, it was conjectured that Read more »
*This blog post was originally published at Fauquier ENT Blog*