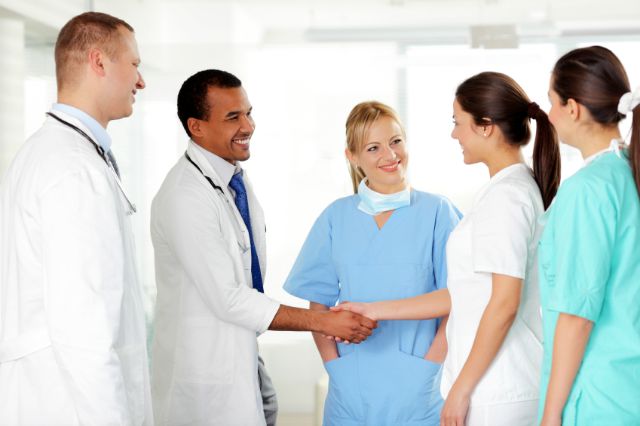 This post originally appeared on The Barton Blog.
It's both expensive and time-consuming to obtain temporary coverage for a hospital or medical practice. Locum tenens clients have every right to expect high-quality care from the locum tenens providers they hire; but even the very best locums may not perform to their full potential if their onboarding isn't carefully planned.
As a locum tenens physician with licenses in 14 states, I have much experience with the onboarding process. Here are 12 tips for facilities eager to encourage smooth transitions, foster good provider relationships, and provide excellent patient care.
1. Arrange for provider sign-outs.
Since lapses in provider communication is a leading cause of medical errors, you can protect your patients by organizing a face-to-face (or phone call) report between the current provider and the locum who is going to be assigned to their census. Studies have shown a 30% decrease in error rate when physicians hand off their patient panel in person.
2. Allow for at least one day of training overlap, if possible.
The incoming provider will adapt best to your unique environment and care process if he or she has the chance to "shadow" the current provider for a day. Various questions will naturally arise and be answered during real-time patient care. In emergency fill situations, this will obviously not be possible; but it will help ease transitions in cases where it can be done.
3. Get your IT ducks in a row before the locum tenens provider arrives.
Electronic medical records (EMR) systems are difficult to master, and attempting to learn how to navigate in a new one (or newer version of one) in the middle of a full patient caseload is a recipe for disaster. Logins and passwords should be set up long before the locum tenens provider arrives. EMR training needs should be discussed and planned for in advance. If an IT professional is available to sit with the locum during his or her first round of documentation attempts, so much the better.
4. Plan for a day or half-day of orientation.
A facility tour, combined with an in-person meeting of key hospital players, is extremely important. The following people should be included:
Unit medical director
Nursing and therapy supervisors
Risk management staff
Human resources
Medical records staff
Coding and billing staff
Pharmacy staff
Laboratory staff

5. Prepare a welcome packet in advance.
This packet should include important information about the organization, the assignment, and the facility, including:
Site maps
Parking instructions
Orientation day schedule
Door key codes (if applicable)
ID badge instructions
EMR login and password
Dictation codes
Cafeteria location and hours
A hospital directory with key phone numbers highlighted
Make sure the locum knows who signs their time sheets and where their office is located. A coding "cheat sheet" may also be appreciated.
6. Invite the locum tenens provider to lunch or dinner at some point during their assignment.
This is a friendly way to show that you appreciate them, and you want to get to know them. Being on the road can be lonely, and most locums appreciate opportunities to socialize.
7. …
– See more at: http://www.bartonassociates.com/2015/08/18/12-ways-to-help-your-locum-tenens-provider-succeed/#sthash.6KV0S3vE.dpuf