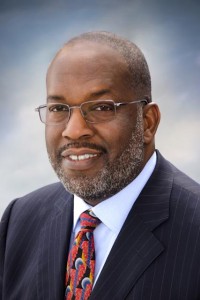 As fathers, one of our most important responsibilities is to be there for our children. Work and travel schedules may make it difficult to be home every night for dinner or to catch every baseball game or music performance, but taking action on a few simple things can help us invest in our health today to ensure we are around to support and guide our children as they grow.
As the survivor of a health scare a few years ago, I have made a personal commitment to a simple, five-point plan for health – and I encourage others to do the same. Here's the plan I follow that can also help you invest in your future:
1. Know your numbers – Cholesterol, blood pressure, blood sugar. The key to good health is understanding first where you stand, and what you need to improve. For me, I love to cook so it's about reducing the amount of salt and sugar I use to keep my numbers in check.
2. Know your history – Just as important as the lifestyle you lead is what you've inherited from your family. Knowing what you face genetically can go a long way in ensuring your current and future health. Share your family history with your physician who can help develop a customized health care plan that allows you to monitor and track against illnesses for which you might be disproportionately at risk due to what you've inherited.
3. Make balanced choices in your diet – Healthy eating isn't about denying yourself every food you enjoy. As my doctor likes to say, you don't have to give up everything. You never will be successful. But you do have to discipline yourself, and that's something I have been working on as I try to manage my own weight. It's not about going on a diet, which is based on denial, but about making responsible decisions that let you enjoy the foods and drinks you love, but in moderation. It's tempting to eat steak and burgers – but research continues to caution against eating too much red meat. Instead of reaching for the chips, eat celery or carrot sticks instead. And instead of grabbing that cookie, reach for a peach or an apple to satisfy your sweet tooth.
4. Get moving! Get active – Most of us sit behind desks – or in traffic – for a good part of the day, so I can't emphasize this point often enough. Physicians usually recommend at least 30 minutes of exercise, five days a week. You don't have to be an athlete to get active – just walk, walk, walk! As president of a large, national health care organization, I log many miles traveling to our various sites. During my time on the road, I often take a personal walking tour of the many cities I visit. Walking doesn't take fancy equipment and you don't need to dress up or drive somewhere to do it. All you need is a sturdy pair of walking shoes, and many hotels provide maps for walking. You can even log miles and track your progress with walking partners at www.everybodywalk.com.
5. Have a good relationship with your physician. I respect – and also really like my doctor. She is more than a physician; she is a great coach. You should have the type of relationship with your physician where you feel he or she is on your team. If you don't feel comfortable with your physician or don't think of her or him as a partner in your life plan for health, then it's time to find a doctor who can support your path to total health.
According to the U.S. Surgeon General, 80 percent of premature deaths in the U.S. are caused by four preventable behaviors: lack of physical activity, poor diet, alcohol use and smoking. The five steps I'm sharing with you are simple behavioral changes that won't take up a lot of time, and will pay off in dividends in 10, 20, even 30 years down the road. Making time to invest in your health is a commitment well worth making and every effort you contribute starting today, will pay significant dividends for years to come.
Bernard J. Tyson is president and chief operating officer of Kaiser Foundation Hospitals and Health Plan, Inc.