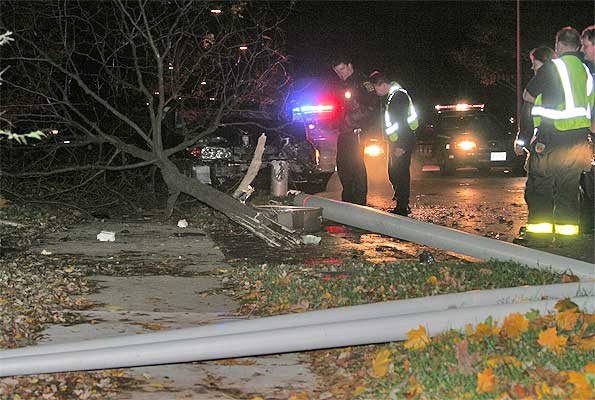 I was about to leave work a few nights ago when EMS was dispatched to a 10-50, which is a motor vehicle accident.
Enough years in emergency care and that tone makes your radar, but doesn't create much of a blip. Many of those crashes have EMS arrive, only to discover no injuries. Some have patients transported, with minor problems that lead to their speedy evaluation and discharge from our ER. A few have serious, life-threatening injuries. They take all our speed, skill and attention to save life and limb. And often, require transfer to other facilities.
But this last call was none of those. Around 1AM the radio traffic crackled back to dispatch (which we could hear in the emergency department): "Probable Signal Nine." Signal Nine means the victim is dead at the scene. Not "Dead On Arrival" (DOA) at the hospital, but no hospital necessary.
I knew the paramedics were finished when they asked dispatch to call for the coroner. And my heart sank a little. For all that a multi-trauma is work, I'd rather do it anytime than have someone die, and someone learn of the death. Read more »
*This blog post was originally published at edwinleap.com*