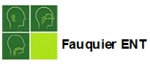 According to a new study published this month, more than 20 percent of young children with colds or other upper respiratory viruses will develop middle ear infections.
This finding isn't that surprising. Eear symptoms along with a viral upper respiratory infection (URI) are common, including ear fullness and difficulty popping the ear. Although adults tend to be able to keep their ears clear by swallowing, chewing gum, yawning, or ear popping, most kids don't know what to do when their ears feel full.
Whether in adults or kids, when the ears don't ventilate or clear properly it can lead to ear problems including fluid buildup and middel ear infection. Why does this occur?
With a viral URI the lining of the nose swells, leading to symptoms of runny nose, nasal congestion, and sometimes nasal obstruction. This swelling doesn't just occur in the nose, but also in the eustachian tube, which connects the back of the nose to the middle ear. When the ear "pops," the eustachian tube opens to allow pressure and fluid to drain from the ear into the back of the nose. This is why yawning, swallowing, or noseblowing can cause an ear to pop normally.
When the lining in the eustachian tube swells up, the tube becomes blocked and prevents the ear from popping, leading to symptoms of ear pressure and fullness, fluid buildup, clogging, and often ear infections.
Read more about eustachian tube dysfunction here.
REFERENCE:
"Clinical Spectrum of Acute Otitis Media Complicating Upper Respiratory Tract Viral Infection." Pediatric Infectious Disease Journal. February 2011, volume 30, issue 2, pp 95-99.
*This blog post was originally published at Fauquier ENT Blog*