With the new guidelines for prescribing cholesterol-lowering medications, I've been wondering if perhaps we're becoming overexposed to these drugs? 🙂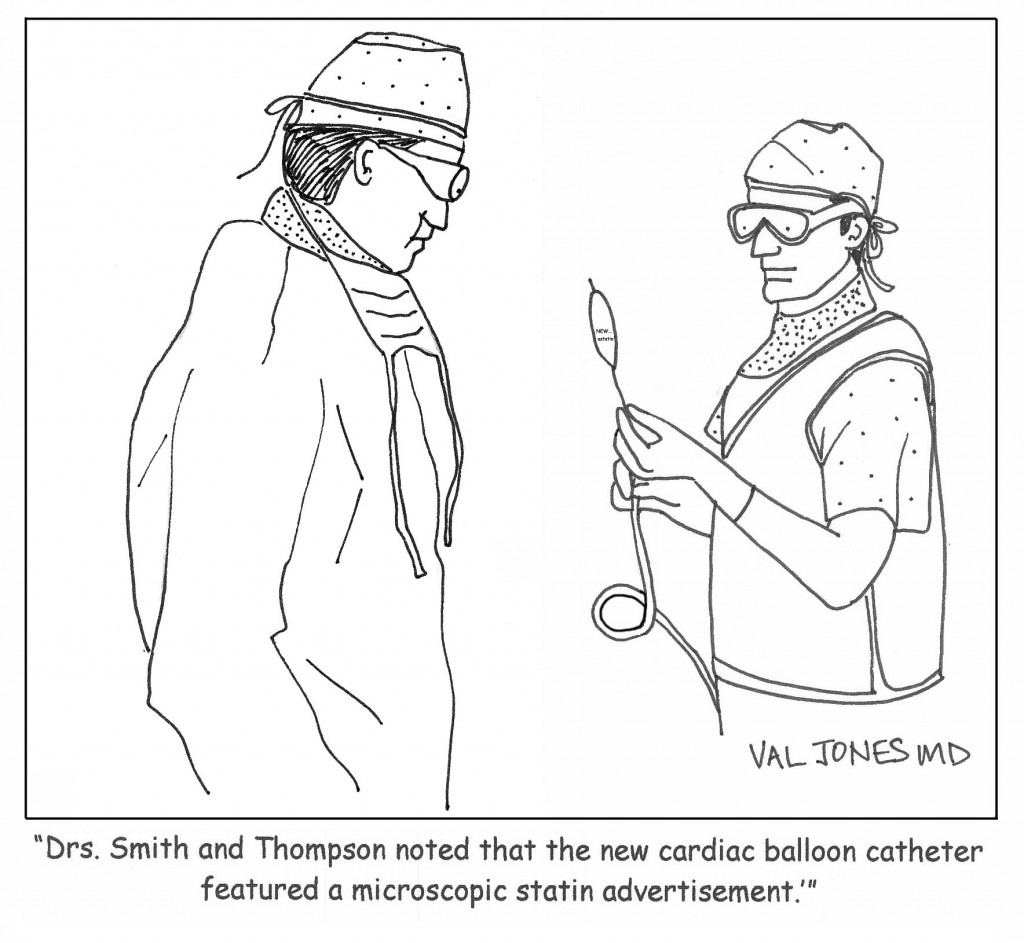 I present interesting cases to colleagues often because it's educational and good for patient care and because I like to. But it has been many years since I was mandated to present a case.
It seems that I'm not the only doctor exasperated by a pesky new barrier to patient care: Doctors in cubicles.
An old friend and mentor, Dr. Richard Kovacs, now chair of the American College of Cardiology's Board of Governors (and IU guy), has written about these same pre-certification barriers. Dr. Kovacs, being a professor and distinguished ACC official, kindly terms these obstructionists "radiology benefit managers" (RBMs). Read more »
*This blog post was originally published at Dr John M*

It's sad that cardiologists have had to sue as their last resort to save their practices:
"Heart specialists on Monday filed suit against Secretary of Health and Human Services Kathleen Sebelius in an effort to stave off steep Medicare fee cuts for routine office-based procedures such as nuclear stress tests and echocardiograms.

The lawsuit, filed in U.S. District Court for the Southern District of Florida, charges that the government's planned cutbacks will deal a major blow to medical care in the USA, forcing thousands of cardiologists to shutter their offices, sell diagnostic equipment and work for hospitals, which charge more for the same procedures.
Perhaps other professional organizations will be forthcoming with similar suits as private doctors and their patients pay dearly for the reform efforts underway. Read more »
*This blog post was originally published at Dr. Wes*