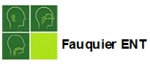 Without going into TOO much detail of how I know this… I have personally observed that the TRIA Laser Home Removal System
does work after observing its use and its effects over a 6 month period of time. And before anybody asks… no… I was not paid to write this nor did I get a free one to try. Rather, someone I am close to bought it off Amazon.com and I was a skeptic on-looker.
In any case, the caveat being that I know it works (admittedly anecdotal) as long as the hair is dark (ideally black or brown) on very light colored skin (ideally white).
The way laser hair removal works is Read more »
*This blog post was originally published at Fauquier ENT Blog*