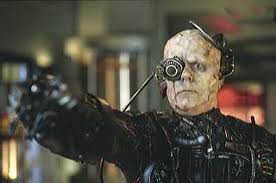 If you live in a small town or rural area of the United States, you may have noticed that family doctors are becoming an endangered species. Private and public health insurance reimbursement rates are so low that survival as a solo practitioner (without the economies of scale of a large group practice or hospital system) is next to impossible. Some primary care physicians are staying afloat by refusing to accept insurance – this allows them the freedom to practice medicine that is in the patient's best interest, rather than tied to reimbursement requirements.
I joined such a practice a few years ago. We make house calls, answer our own phones, solve at least a third of our patients' problems via phone (we don't have to make our patients come into the office so that we can bill their insurer for the work we do), and have low overhead because we don't need to hire a coding and billing team to get our invoices paid. Our patients love the convenience of same day office visits, electronic prescription refills, and us coming to their house or place of business as needed.
Using health insurance to pay for primary care is like buying car insurance for your windshield wipers. The bureaucracy involved raises costs to a ridiculously unreasonable level. I wish that more Americans would decide to pay cash for primary care and buy a high deductible health plan to cover catastrophic events. But until they do, economic pressures will force primary care physicians into hospital systems and large group practices. My friend and fellow blogger Dr. Doug Farrago likens this process to being "assimilated by the Borg."
Doug offered a challenge to his readers – to customize the definition of Star Trek's Borg species to today's healthcare players. I gave it my best shot. Do you have a better version?
Who are the Borg:
The Borg are a collection of alien species that have turned into cybernetic organisms functioning as drones of the collective or the hive. A pseudo-race, dwelling in the Star Trek universe, the Borg take other species by force into the collective and connect them to "the hive mind"; the act is called assimilation and entails violence, abductions, and injections of cybernetic implants. The Borg's ultimate goal is "achieving perfection".
My attempt to customize the definition:
Hospitalists are a collection of primary care physicians that have turned into cybernetic organisms functioning as drones of the collective or hive. Hive collective administrators (HCAs), in association with partnered alien species drawn from the insurance industry and government, take other primary care physicians by economic force and connect them to "the hive mind"; the act is called assimilation and entails crippling reimbursement cuts, massive increases in documentation requirements, oppressive professional liability insurance rates, punitive bureaucratic legislation, and threat of imprisonment for failure to adhere to laws that HCA- partnered species interpret however they wish. The HCAs' ultimate goal is "achieving perfect dependency" first for the drones, then for their patients, so that HCAs and their alien partners will become all powerful – dictating how neighboring species live, breathe, and conduct their affairs. Resistance is futile.
***
To learn more about my insurance-free medical practice, please click here. We can unplug you from the Borg ship!