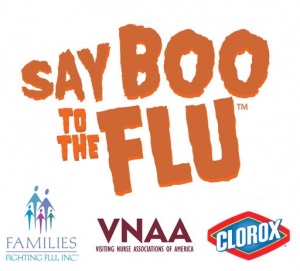 Most people assume that the flu is an inconvenience – an infection that causes a week of fevers, body aches, and discomfort. But it can be far more serious than that. In some cases, the virus can be fatal. I interviewed Joe Lastinger about the tragic loss of his 3 and-a-half year-old daughter to influenza. You can listen to our interview here.
Dr. Val: I'm so sorry to hear about your daughter's death from influenza. Can you tell me a little bit about the events that led up to it?
Joe: The events were pretty unremarkable, until she died suddenly. Emily was three and a half at the time and had just started pre-school. One day she came home from school and she was very tired. She wanted to take a nap. Normally she didn't take naps so we knew something was different. We took her to the pediatrician the next day and she was diagnosed with the flu. We were counseled to give her fluids, Tylenol and Motrin around the clock to control her fever, and to expect it to resolve in about a week.
However, Emily began experiencing more nausea a few days in. We contacted the pediatrician and she asked us a series of questions about her symptoms – but since she was urinating regularly, wasn't having bloody vomit, or any other serious symptoms we were reassured. The next day my wife was in the kitchen (near the bedroom where she had left Emily) and I heard her scream. She found Emily on the ground, not breathing. We called 911 and the paramedics were able to get her heart started. She was transferred to the local children's hospital, and was intubated. Unfortunately there was never any sign of brain activity and they slowly maxed out all the drugs they were giving her to keep her alive.