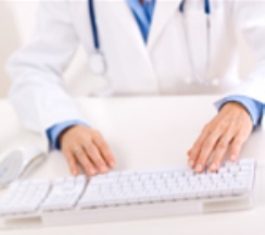 Check out this preview article (dated October 20, 2010) by Madonna Behen on Oprah's "O" Magazine website entitled "4 Doctor's Blogs to Read Now," where two of the four doctors' blogs listed are regular Better Health content contributors. They are family physician Lucy Hornstein, M.D., author of "Musings of a Dinosaur," and internist, cardiologist, and cardiac electrophysiologist Wesby Fisher, M.D., author of "Dr. Wes."
An excerpt:
You thought physicians were robotic and cold? A new epidemic of personal blogs written by docs might change your mind. These medical scribes are boldly posting their real feelings (and worst fears) on the web, for all the world to see. Their journals provide us patients with an informative and humanizing look behind the professional mask.
Congratulations to these great physician bloggers of ours for making up half of the list!