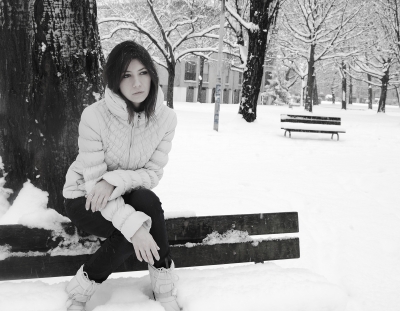 This is a guest post from Dr. Jennifer Wider.
**********
Winterize Your Mind And Body
During the winter months, certain health issues may arise that women should have on their radar. From mental health issues like stress, depression and seasonal affective disorder (SAD), to physical concerns like skin care, the winter can certainly pack an extra punch.
Depression peaks during the holiday season, affecting more than 17 million Americans, according to the National Mental Health Association. On average, women are more vulnerable to stress-related illnesses like depression and anxiety than men. One study, conducted by Pacific Health Laboratories, revealed that 44 percent of American women report feeling sad through the holidays compared to 34 percent of American men.
"Depression of any kind is more common in females than males," explains Greg Murray, M.D., lecturer and clinical psychologist at Swinburne University of Technology in Australia. "A pattern of elevated depression in the winter months is more marked in women than in men."
There are a host of different reasons why women may be more susceptible to stress during the winter than men. Women tend to be the primary caretakers of the family and often take on the extra burden of the holidays with gift buying, entertaining, and coordinating visits with extended family. For working women, the added responsibilities can be difficult to balance, especially if they are already balancing a family, job, childcare and eldercare duties. Read more »