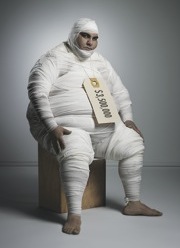 Author-physician Dr. Atul Gawande has done it again with a well-written article in The New Yorker magazine entitled, "The Hot Spotters." It deals with the fact that 5 percent of people with chronic illness make up over 50 percent of all healthcare costs.
If we can zero in on providing better preventive care for those people, we can finally get our arms around runaway healthcare costs. How great that you don't even have to have a New Yorker subscription to read it. Here are a few cliff notes until you get to it:
— In Camden, New Jersey, one percent of patients account for one-third of the city's medical costs. By just focusing attention on the social and medical outpatient needs of those people, they not only got healthier but costs were cut in half.
— Our current system is unable to reign in costs. We need to completely re-design and fund how we do primary care.
— Charging high co-payments to people with health problems just backfires. They avoid preventive care and end up hospitalized with expensive and life-threatening illnesses that are much worse and more costly. Read more »
*This blog post was originally published at EverythingHealth*