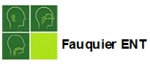 I came across this article the other day regarding use of the daVinci robot to perform base of tongue surgery for obstructive sleep apnea.
For those who don't know, the daVinci robot system made by Intuitive Surgical is a robotic system whereby the surgeon directs the arms of the robot to perform surgery in difficult-to-access areas of the body.
My feeling is that using a robot to perform sleep apnea surgery is way overkill akin to using a $50,000 sniper rifle to kill an ant on the wall.
Everything the daVinci robot can do can also be done without the robot with equivalent patient outcomes. In fact, Read more »
*This blog post was originally published at Fauquier ENT Blog*