Why don't docs get more of what they want in DC?  There's a quite instructive graph in a blog post from NRO last week (talking about Union campaign donations), but I found this one to be very instructive, and have added labels so the point cannot be missed: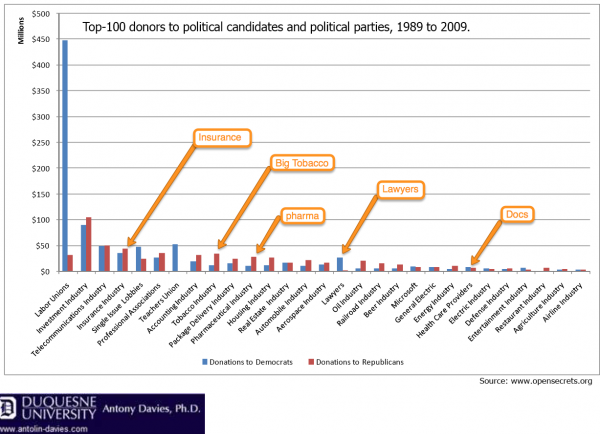 In politics, generally what you give is what you get. I've taken to giving more to the PACs that represent me.
As an aside, it's political malpractice to give only to one party (Teachers). Eventually that one party will be on the outs, and then where are you?
*This blog post was originally published at GruntDoc*