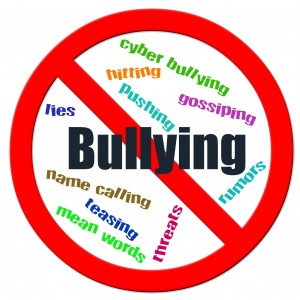 Dr. Pauline Chen recently wrote an interesting, if not slightly sterile, article about the prevalence of bullying in medical school. A survey published by JAMA in 1990 suggested that 85% of medical students had experienced some kind of mistreatment during their third year of training, and a quarter of the respondents said that they would have chosen a different profession had they known in advance about the extent of mistreatment they would experience.
One medical school (UCLA) took these sobering statistics to heart and implemented an anti-bullying program of sorts. Thirteen years after it was initiated, more than half of all medical students still said that they had been intimidated or physically or verbally harassed.
I recently wrote a fairly tongue-in-cheek blog post about why doctors are jerks. But I didn't really delve into the more sinister side of the bullying culture. Some of my experiences in medical training were soul-suckingly bad, and just to add some flavor to Dr. Chen's analysis, let me share some real-life anecdotes.
My worst experiences in medical training occurred during Ob/Gyn rotations. I don't know if this has been the experience of other medical students, or if my gender had anything to do with it, but I spent time with a group of female residents who were so toxic to med students that the department chairman actually warned us about them ahead of time in a private meeting. He let us know that these residents had a history of "hazing" medical students, particularly females. I had always been a very conscientious and hard working student, so I presumed that they wouldn't have much to criticize. My plan was to work hard, keep my head down, and get out unscathed. Unfortunately, nothing went as planned.
The tone was set for me the first day when I witnessed a female, Asian anesthesia resident slap a pregnant Hispanic woman who was in labor. The woman was frightened and spoke no English and was beginning to hyperventilate from pain. The resident was trying to put in an epidural anesthetic and the woman was moving around too much for her to get the needle safely into position. So instead of calling for a translator, the resident started raising her voice, eventually screaming at the woman to calm down. The woman was crying uncontrollably, so the resident slapped her, and told her that she was "going to lose her baby" if she didn't shut up. The husband was also terrified and could understand some English. He translated to his wife that she was going to lose the baby and started begging her to be calm. I stood in the doorway with my mouth open. The resident told me to get the f-out of there as she threw her gloves at me.
I suppose the humiliation of being caught abusing a patient was enough to channel her hate towards me, so she told the Ob/Gyn residents that I was an incompetent medical student. For the rest of the month I was targeted by the hazing team, and like a pack of wolves they descended, bound to make my every moment a living hell. During the delivery of my first baby (a touching experience that moved me to tears), the new mom experienced a small tear during the birthing process. The residents blamed it on me, and convinced me that I had personally caused her harm by not "supporting her perineum" correctly. I was mortified and fell for the lie – hook, line, and sinker.
When a woman went into labor it was customary for the residents to page the medical student on call and have him or her assist with the vaginal birth or c-section. My peers were paged in a timely manner, while I was either paged at random times or paged to the wrong parts of the hospital so that I appeared to be late to several deliveries (especially when a senior physician evaluator was present to witness it). Once I caught on to this I had to remain awake 24/7 at the nursing station (rather than the more secluded med student lounge) so that I could follow visual cues regarding where and when to assist. After several shifts without sleep the residents began locking the chairs in their lounge so that I would have no where to sit or rest, but would be forced to remain standing "on guard" all night.
One page was particularly painful at the time (but almost laughable in retrospect). A resident took it upon herself to page me just to tell me some important news: I was the worst medical student in the history of the program.
Of course, my final resident evaluation was dripping with venom. I recall statements such as, "Valerie suffers from narcolepsy," and "she is uniformly late and is never prepared… she doesn't answers her emergency pages… she occupies valuable space at the nursing station instead of remaining in the medical student on-call room… her performance in deliveries borders on dangerous." And on it went. I wish I had the maturity to take all of that in stride at the time and see that these women were nuts, and it had nothing to do with me personally. But I was too close to it then, and I bore the pain with a stiff upper lip.
I still think about that poor patient who was slapped, and I kick myself for not standing up to the resident who hit her. I guess I was in such shock that I didn't know what to do. But living through this abuse helped me to become a stronger patient advocate during my residency years. Just two years after my brush with the Ob/Gyn residents, I gained a reputation for being the intern you never f-with. I know I saved the lives of some who were slipping through the cracks of the system, and I was willing to call in the hospital ethics committee if I had to. Yes, that pregnant woman's suffering was not totally in vain – because she helped me to find my own cojones. And for that, I will always be grateful.