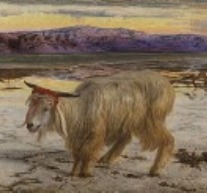 Smokers of the world unite! It's strange for a physician to be sympathizing with the tobacco companies, purveyors of the opium of the people. Am I a stealth nicotine addict, an apologist for Big Tobacco who supplies me with my daily fix? This scurrilous allegation can be vaporized in a one-question quiz:
Q: Identify which two of the three individuals listed below are cigarette smokers:
– John Boehner, newly elected Speaker of the House , 3rd in line to the presidency
– Barack Obama, Commander-in-Chief and leader of the free world
– Michael Kirsch, Hemorrhoid Examiner
I've never smoked and I detest the habit. It kills people and separates lower income Americans from money that could likely be devoted to more worthwhile endeavors. I remember caring for folks with end-stage emphysema as a medical resident and thinking that this disease was worse than cancer. I haven't changed my mind.
Yet I have felt for years that Big Tobacco is demonized by the press and the government as Big Scapegoat, and this blame shift has always troubled me. I am well aware that the tobacco companies are guilty of many offenses. They have lied about their corporate practices, advertising strategies and manipulation of nicotine content. These companies — like any individual or business — should be held accountable with available legal remedies. If crimes were committed, then I'm sure this nation has a few idle and altruistic attorneys who can fight them in the courts. Read more »
*This blog post was originally published at MD Whistleblower*