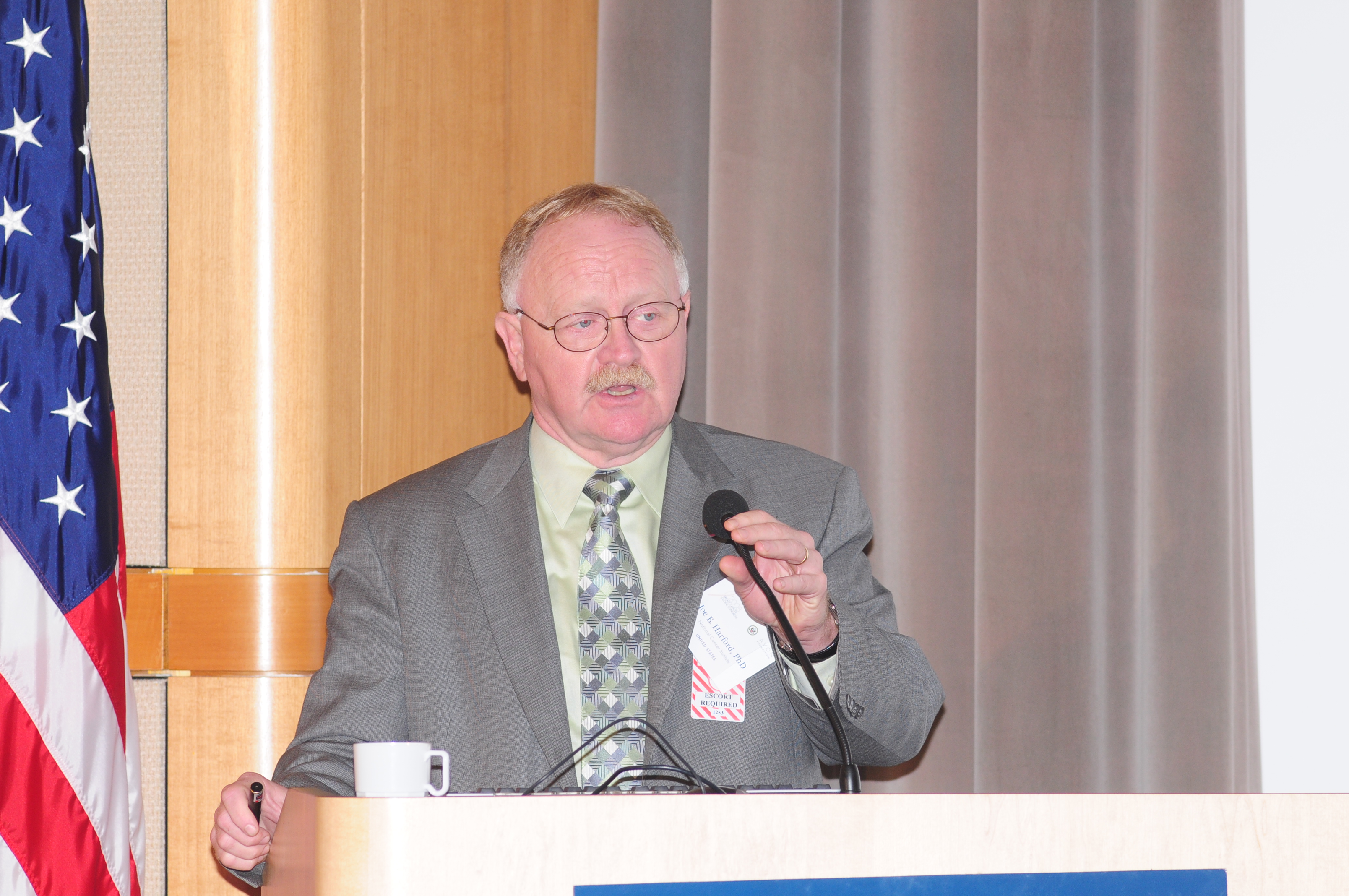 Even though I live in DC it was my first visit to the Department of State. I was surprised by the level of security (I passed through 2 metal detectors to get to the conference) and the multitude of languages spoken by the attendees. Many were wearing headphones, which were connected to a translator service. The lectures were rapidly translated into the various languages of the audience members (the way it would for the United Nations meetings), though I enjoyed the ability to listen directly to the speakers in my native tongue.
I was able to interview a keynote speaker, Joe Harford, Ph.D., the Director of the Office of International Affairs, of the National Cancer Institute. Here's what he had to say:
Dr. Val: Why is the risk of breast cancer (in the US) greater now than in previous generations?
Dr. Harford
: The main cause of the increase is related to changes in reproductive patterns within the population as a whole.  Women who have fewer children (and later in life) tend to have higher risk of breast cancer. This is associated with hormones – the breast is a hormonally responsive organ and breast cells that convert to tumor cells also have hormone receptivity. Pregnancy and breast feeding are protective for breast tissue. Women can check out their risk for developing breast cancer by filling out this
short, online assessment tool
at the NCI.
Read more »