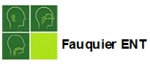 24 years old female presents with several week history of progressive stomach pains, substernal chest discomfort, heart palpitations, loss of appetite, headache, insomnia, and growing lump sensation in her throat. Physical exam was essentially normal.
Can this previously healthy female have suddenly developed reflux, globus, paroxysmal supraventricular tachycardia, brain tumor, and throat cancer with possible overlying thyroid disorder? Or perhaps has she contracted some other horrific mystery disease?
Maybe…
But maybe none of the above…
What if I told you she will be giving a doctoral dissertation for her Master's next week for which she is ill-prepared given a recent breakup with her boyfriend of 5 years and a growing distaste of her school classmates who have been less than supportive.
In other words, Read more »
*This blog post was originally published at Fauquier ENT Blog*