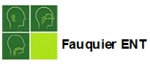 From the pages of CSI: Miami… a commonly used forensic chemical called luminol to identify traces of blood at crime scenes has been modified to be used in a novel medical test that can help differentiate a viral infection from a bacterial infection.
Why is this important?
Not uncommonly, it is sometimes hard to differentiate between a bacterial infection which is treated with antibiotics from a viral infection which is NOT treated with antibiotics. Unfortunately, in the healthcare system, too often, antibiotics are given if an infection is present whether viral or bacterial which is leading to multi-drug resistant infections like MRSA.
Well with this test, Read more »
*This blog post was originally published at Fauquier ENT Blog*