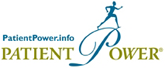 I have always heard that Northwestern Mutual Life ("The Quiet Company") was a grade-A company. And for years I have been happy to have a disability insurance policy and a term life one with them. I got those policies back in the early 1990s, and it was a good thing I did.
In 1996 my health changed. I was diagnosed with leukemia. I knew I was very lucky to have insurance in place because, as many told me: "You'll never get insurance now."
Now fast-forward 14 years, and 10 years after receiving treatment in a phase II clinical trial. I have no evidence of disease and have not had any evidence for nine years. The drug therapy I received in a trial has now been approved by the FDA and in Europe as the standard of care. People are living well with this leukemia and it is extending life — some people may even be cured.
So I asked the insurance company to consider giving me the ability to change my policy, to take advantage of lower rates and optimize my coverage for a longer life. Read more »
*This blog post was originally published at Andrew's Blog*